Why study a Masters in Cyber security?
Cyber Security study program teach you how to protect computer operating systems, networks, and data from cyber attacks. You'll learn how to monitor systems and mitigate threats when they happen.This is an oversimplification of IT security degrees' curricula. Each module will have a certain focus, but the overall goal is to help you develop the computing skills needed to prevent attacks and protect people's data and privacy. Because IT Security is still a relatively young discipline, universities and colleges are still figuring out which is the best approach for their degrees. Study program and curricula in Cyber Security are different.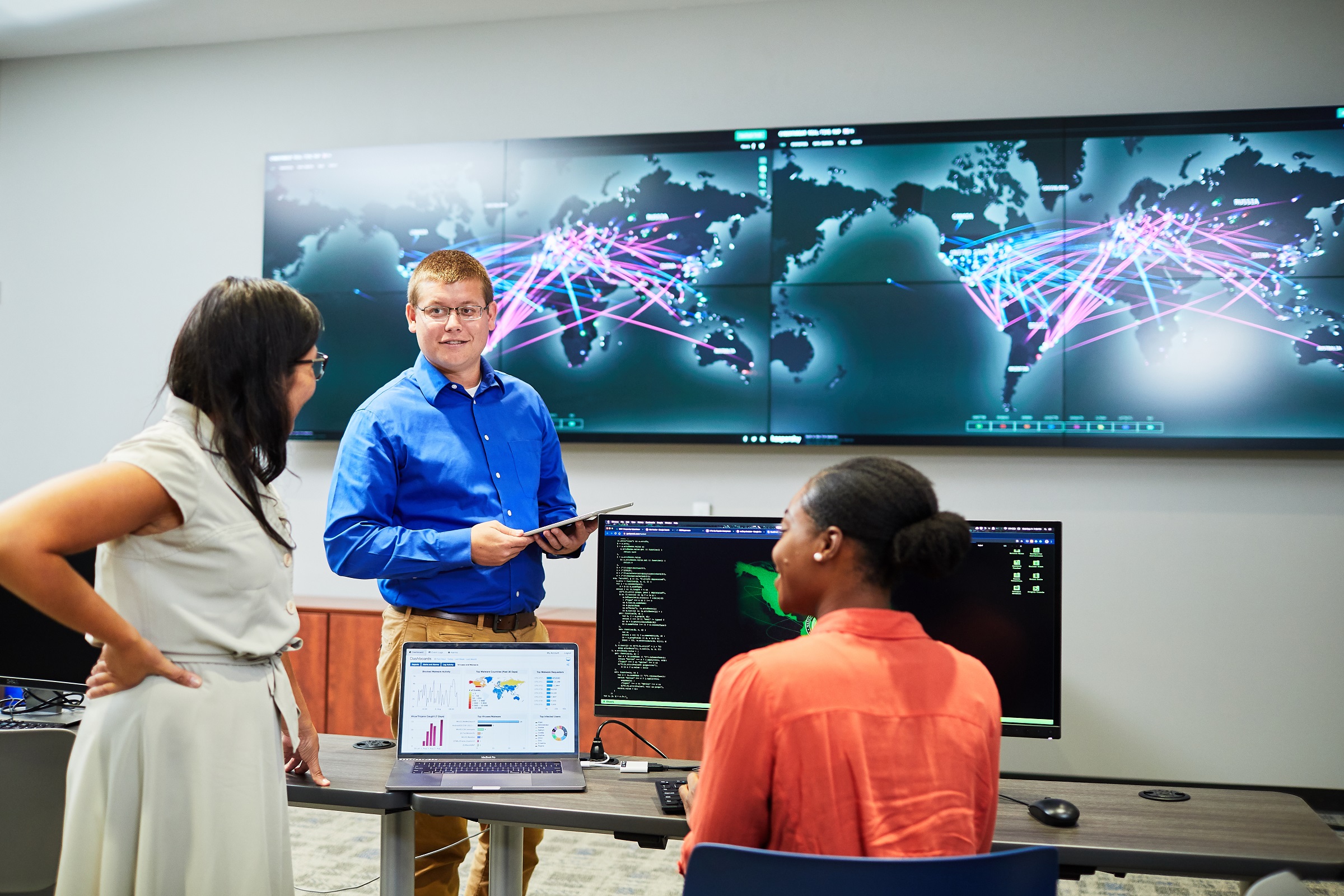 Some might focus more on programming, while others place more emphasis on digital forensics, security policies, or broad aspects of Cyber Security. Develop the skills, knowledge, and experience to face one of the modern world's greatest challenges. This program will prepare you for an exciting and rewarding career in cyber security, application and software security, and cyber law enforcement, among others. Cyber security is one of the greatest challenges of contemporary society, and it will only become more complicated as we progress.
Master's Degree in Cyber security provides the foundations so you can:
Understand the nature of risks and pathways of threats to cyber and cyber-physical systems.

Develop an awareness of vulnerabilities to software, networks, and computer systems.

Comprehend methods and strategies for protecting data on networks, in software, as well as other cyber and cyber-physical systems.

Examine the constraints and costs of cyber crime and espionage to privacy, communication, and use of technology.
Modules on topics such as:
Network and web-based security

Software security

Cryptography

Criminology

Risk management

Machine learning
Master's degree is either preferred or required for the upper-level jobs
Cyber security Analyst

Security Auditor

Cyber security Specialist

Network Administrator

Penetration Tester